Positioning you for success with your wealth goals

At Capital City Trust Company, we're driven by our client relationships, and each one begins the same way: by getting to know you, your situation and your needs. From there, we can develop a customized investment strategy that's right for you. And because we understand that goals and circumstances can change at any time, our service approach is a continuous cycle of five important steps: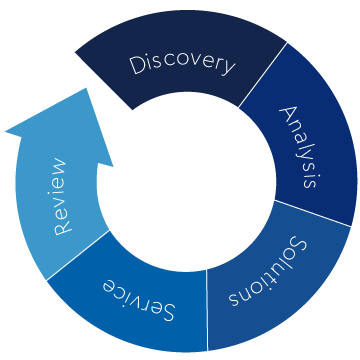 What's more, when choosing Capital City Trust Company, you'll have a team of experts who understand your circumstances working together to keep you on the right path. With one phone call or secure access by Internet, you will know where you stand.
Best of all, your relationship with us is "at will." There are no contracts with penalties for leaving. We want you to work with us for one reason:  because you want to. We enjoy continually earning your business.