A Message From Our CEO
Managing through the global pandemic together.
Dear Valued Client:
The last several months have been long and challenging. Although our banking family has been affected by the virus, I am thankful to say our numbers have been low. Like you, I am eager for the day when precautions are no longer necessary, but until then, we remain committed to doing what is necessary to protect the health and well-being of our clients and associates.
Meeting our clients' banking needs consistently, reliably and exceptionally well while doing our part to help stem the spread of the virus continues to be our highest priority and most important responsibility during the pandemic. To that end, we are once again taking proactive steps in light of recent reports of rising case numbers in our communities and the uncertain impact of the upcoming holiday.
Beginning Friday after the Thanksgiving holiday, we will temporarily close all our office lobbies and monitor evolving conditions in our communities. We will reopen office lobbies as soon as we are confident we can do so safely. Until then, just as before, your bankers will be here to serve you in our drive-ins, via express banking technology and digital banking tools, and by lobby appointment.
We cannot be certain when this pandemic will be behind us, but the way forward is as clear today as it ever has been: We continue to put the needs of our clients, associates and communities first and strive to do what's right. The rest we take day by day.
Warmest wishes for a safe, healthy and happy Thanksgiving.
Your banker,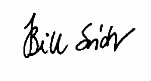 William G. Smith, Jr.
Chairman, President and CEO
Capital City Bank Group