Capital City had a very good year in 2021. Though the global pandemic continued to influence life on all fronts, the Capital City story reflected a year of meaningful progress, positive trajectory and accomplishments we can look back on with pride – both in terms of what was achieved and how.

Record earnings put an exclamation point on the year, and stand-out performances by a number of our banking teams and lines of business delivered noteworthy results and momentum. We also made headway on a number of major strategic initiatives, driven by a continuous and ongoing focus on identifying strategies that are sustainable and add long-term value for our shareowners.

Additionally, the evolving state of the pandemic provided us the deeply gratifying experience of serving and supporting our clients and associates through what has been a time of great need, which I count among our greatest accomplishments this year. As we endeavored to be responsive to their changing needs, we remained intensely engaged in both inward and outward-facing pandemic measures. From the Paycheck Protection Program (PPP) to providing for the health and well-being of our associates to ensuring our clients had uninterrupted access to banking services, each effort presented an opportunity to demonstrate the Capital City way of doing business, which throughout our history, has prioritized putting people first and doing the right thing.

The challenges we faced during the cycle were numerous and diverse, but with them came opportunities to leverage the strength of our brand, people-centered value system and deep-rooted relationship-banking philosophy to make a difference in our communities while continuing to drive advancement in the franchise.

I am pleased to share our 2021 results and vision for our future.

FINANCIAL HIGHLIGHTS

Record net income of $33.4 million in 2021 represented diluted earnings per share of $1.98 – an increase of 5.3% over 2020 – and reflects a three-year average annual increase of 9.6%.
Despite the continued low interest-rate environment in 2021, we were pleased with how our operating revenues held firm. Strong core loan growth, higher PPP loan income and a very strong year in fee revenues contributed in 2021. Capital City Home Loans, our mortgage subsidiary, also had a solid year as the residential mortgage market normalized after a historically strong year in 2020.
We successfully navigated the uncertain credit environment posed by the pandemic over the past two years, and our credit quality remained very strong, resulting in a provision benefit of $1.6 million and net loan recoveries of $0.6 million in 2021. Problem assets also remained low, with nonperforming assets of only 0.10% at year end.
At December 31, 2021, total shareowners' equity was $383.2 million, a $62.3 million, or 19.4%, increase over 2020. Our regulatory capital ratios continue to significantly exceed levels necessary to be categorized as well capitalized.
We remain focused on protecting and growing shareowner value and were extremely pleased with our tangible book value growth of $3.36 per share, or 24.4%, in 2021. In addition, our dividend grew 8.8% in 2021 and has grown 31% on average per year over the past three years.


BUSINESS LINE HIGHLIGHTS
We realized strong core loan growth of $100.2 million (excluding PPP loans) coming from an array of loan types, including construction, commercial real estate, residential and indirect auto, with particularly nice gains in our Bibb County (Ga.), Suncoast (Hernando, Pasco and Citrus counties, Fla.) and Northern Arc of Atlanta markets. In 2021, we again served our clients by offering short-term loans in round two of PPP and originated a total of 3,508 loans, providing more than $266 million in assistance and helping preserve 33,588 jobs over the two-year program.

Our PPP response called for countless hours of support from members of our lending, credit administration and loan operations teams, whose hard work carried the effort and ensured its success. Our local businesses are the lifeblood of our economies and as vital to the health of our communities as they are to the individuals whose dreams and tireless labors give them life. The most rewarding factor in our decision to offer and support PPP has been being afforded the opportunity to advocate for our clients and serve our communities in such a vital way, and I am proud beyond measure of how our bankers stepped up and delivered during this time of extreme need. This is why we do what we do.
Both our retail and commercial lines of business realized strong deposit growth again in 2021, attributable in part to continued economic stimulus programs. Deposit balances grew $495 million this year, and by a total of $1.2 billion since the beginning of the pandemic, with noninterest bearing deposits representing 56% of the growth and 45% of total deposits at year end.

Deposit-related fee growth of 11% reflected higher interchange revenue and increased account maintenance fees in large part from the conversion of approximately 32,000 legacy checking accounts to our enhanced Carefree Checking account in the third quarter. First offered in 2018 to provide clients more value than simply a place to keep and access their money, Carefree Checking includes additional benefits such as identify theft protection and shopping rewards, among others.

Our Wealth Division had a strong year marked by a 24% increase in fee revenue – the result of 17% growth in assets under management, which totaled $2.324 billion at year end. Our Capital City Investments program was honored to be named 2021 Top Investment Program of the Year by LPL Financial, the largest independent Broker-Dealer in the nation and our investment and wealth management services partner since 2018. The title was awarded out of approximately 800 LPL Financial programs located at banks and credit unions across the nation and is based on numerous quantitative and qualitative criteria including display of innovation, leadership in driving change and excellence in execution.

The acquisition of Capital City Strategic Wealth (CCSW) in May was transformative for our Wealth Division and the Company overall, as it brought with it an array of complementary new offerings such as insurance planning, risk management and asset protection services, as well as investment advisory and estate planning services. These offerings along with those available through Capital City Investments and Capital City Trust Company, enable us to deliver a diverse and comprehensive mix of products and services to meet a broad set of needs. Plus, other key advantages of the alliance, which began gaining traction in the latter part of 2021, include a combined 152 years in business and five additional wealth-management offices in Albany, Colquitt, Moultrie, Pelham and Valdosta, Ga. to expand our existing network. We are eager to watch this partnership grow as our franchises meld and the relationships between our teams solidify.

Now in its second year, our strategic alliance with Capital City Home Loans continues to bring considerable value to the franchise, generating $1.5 billion in loan production and contributing $0.23 per share to our 2021 earnings. Additionally, the partnership provides a consistent source of permanent residential portfolio loans and construction loans. All signs point to continued success in 2022.

Robust digital offerings and investing in the right technology to support our clients' banking needs and preferences remained an essential priority as industry and channel transformation continues to occur at a swift and relentless pace. Through the pandemic, we leveraged digital banking technology to better serve our clients in a contactless world and, going forward, remain resolute in our commitment to achieving the right balance between high touch and high tech: where exceptional client-service standards meet well-featured, client-friendly digital tools.

EXPANSION & INVESTING IN THE FUTURE
Both alliances with Capital City Home Loans and Capital City Strategic Wealth reflect a deliberate effort to expand existing product offerings and service areas, and deepen existing banking relationships. Along with the clear financial advantages, the relationships and brand recognition these partnerships bring will allow us to gain immediate traction in future market expansion plans. In 2021, we established lending teams in Walton County, Fla., and Cobb and Gwinnett counties in the Northern Arc of Atlanta. Initial efforts in these new markets emphasize business and commercial lending offerings. However, plans for expanded banking services and joint office space with our CCHL partners are on the road map for 2022. Expansion of our footprint and offerings will remain a strategic imperative as the financial services business undergoes transformative change. Evolution and change have been realities in our industry since long before the pandemic upended the ways of doing business in nearly every sector. Capital City has long been engaged in the practice of continually analyzing our offerings and operations, anticipating changes in client preferences and responding strategically to strengthen our competitive position. I believe these efforts served us well leading up to and during the pandemic, and I am confident will continue to do so in a post-pandemic world. We remain focused on identifying and implementing the right kind of change to grow Capital City Bank while holding true to our client-centered, relationship-driven way of doing business.

LOOKING FORWARD
As we leave 2021 in our rear view and I reflect on the moments that shaped and defined us through what has been an extraordinarily unusual time, I am not only encouraged about the future, but also proud of how the Capital City way of doing business shone through despite the hardships, uncertainty, first-of-its-kind experiences and curve balls – or perhaps, rather than in spite of those things, because of them. The brand promise which guides us – More than your bank. Your banker. – is a call to arms steeped in humanity, which sent a powerful message to our clients and communities during a pandemic that robbed people of human connections. The difference between having a bank and having a banker was demonstrated in vibrant, living color, and Capital City is proud to have been the bankers our clients needed in this circumstance, as it has been through every event before it, large and small, for the last 127 years. I am confident in the strength of our franchise and our long-term strategies to drive continued success in 2022 and beyond. As always, I welcome your comments and questions. Your banker,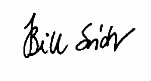 William G. Smith, Jr.
Chairman, President and CEO
Capital City Bank Group