Capital City Bank Names New Officers
Capital City Bank Names New Officers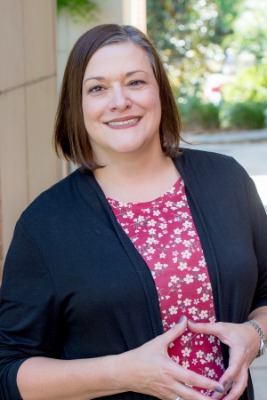 Capital City Bank proudly announces Treasury Management Sales Banker Susan Aarons has been named vice president. Aarons provides treasury management expertise and solutions throughout the state of Florida, working with business partners to guide clients towards more efficient and cost-effective cash flow operations, while also educating them on fraud awareness and banking changes.

Aarons came to Capital City Bank in 2016, bringing with her 15 years of prior banking experience. She graduated with her Bachelor of Arts in Psychology from University of Louisiana Monroe, is an Accredited ACH Professional and is a graduate of the Leadership Tallahassee Class 40. In 2022, Aarons received the Julian V. Smith Community Service Award, an honor reserved for the Capital City Associate who embodies a spirit of volunteerism and selflessly gives of his or herself for the benefit of others. Aarons is a dedicated community advocate who is committed to creating a stronger Leon County through her involvement with local civic organizations. She holds a chair position on the board of the Foundation for Leon County Schools and is also a member of KCCI's 2023 Class of Community Catalysts. In her free time, Aarons volunteers as a mentor at Buck Lake Elementary School and Leon County Humane Society, where she also fosters pets. Additionally, she serves as a member of the School Advisory Committee, NJROTC Booster Vice President, and Cross Country Team Mom at Lincoln High School.
Capital City Bank is proud to have been named one of Florida Trend magazine's "Best Companies to Work For in Florida" 11 years in a row and the American Banker magazine's "Best Banks to Work For" every year since the list's inception in 2013. Capital City Bank continues to receive industry recognition of this kind because of the diligent and dedicated work of associates like Aarons, who exemplifies a commitment to service excellence and exceptional experiences, which is at the foundation of the Capital City Bank "More than your bank. Your banker." brand promise.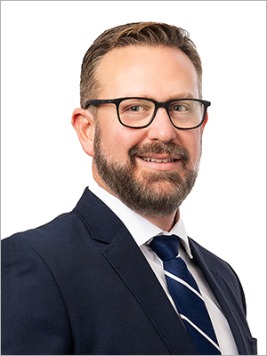 Capital City Bank is also proud to announce Mike Dasher has joined its Private Banking team, which offers custom financial management and a "one banker, one call" level of personalized service to meet the complex needs of both individuals and businesses. As a private banker, Dasher will serve as a single point of contact providing comprehensive advice on every aspect of financial life – from deposit accounts and loans to investments and insurance, including retirement planning, estate and tax planning and risk management.
Dasher joined Capital City Bank as a wealth advisor in September 2022, bringing more than seven years of experience in the financial industry and 13 years of experience in charitable gift planning and development with Florida State University. He is a graduate of Florida State University and holds a bachelor's degree in business management. Dasher is an active community volunteer, currently serving as a member of the Tallahassee Regional Estate Planning Council, Tallahassee Quarterback Club, Tallahassee Chamber of Commerce and Economic Club of Florida. He also attends St. John's Episcopal Church in Tallahassee.