Emory Singletary Named Capital City Bank President of Bay County
Emory Singletary Named Capital City Bank President of Bay County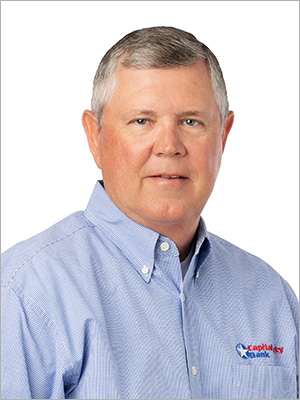 Capital City Bank has named Emory Singletary president of Bay County. As market president, Singletary will provide local leadership and guide the development and delivery of Capital City products and services, further strengthening the Company's position in Bay County.

An accomplished career banker, Singletary has over three decades of experience in banking and financial services and an extensive background in commercial lending. He has held executive-level positions with SouthTrust, People's First Community Bank, VisionBank, Doral Bank and most recently, SmartBank. Singletary's impressive educational background includes a bachelor's degree from Troy State University in Troy, Alabama, as well as graduation from the American Bankers Association's Florida School of Banking and Louisiana State University Graduate School of Banking. Singletary demonstrates the Capital City Bank commitment to community, serving on the Bay County Chamber Military Affairs Committee and as an active member of the Alignment Bay County Operating Board. Singletary and his wife Beth reside in Bay County.
Founded in 1895 and headquartered in Tallahassee, Florida, Capital City Bank provides a full range of consumer, wealth management, business and commercial banking services. The Bank has repeatedly been selected best bank or financial institution in multiple communities across its footprint, including Tallahassee, Crawfordville, the Emerald Coast and Palatka, Florida, and Cairo, Georgia. Additionally, the Company has been chosen for Florida Trend magazine's "Best Companies to Work For in Florida" eleven years in a row and the American Banker magazine's "Best Banks to Work For" every year since the list's inception in 2013.