2023 Associate Awards Announced
2023 Associate Awards Announced
2023 Godfrey Smith Award and Julian V. Smith Community Service Award Winners Announced
Capital City Bank Group has named Tallahassee Business Banker Kaila Hardee winner of the 2023 Godfrey Smith Award and Keystone Heights Client Experience Manager Ginger Lee winner of the 2023 Julian V. Smith Community Service Award. Hardee and Lee were recognized before an assembly of 200 fellow associates and shareowners at the Capital City Bank Group Annual Shareowners' Meeting Tuesday, April 25, at the Florida State University Turnbull Conference Center in Tallahassee, Florida. These awards are presented each year to recognize two associates who exemplify the spirit of excellence and philanthropy on which Capital City Bank was founded in 1895.
The Godfrey Smith Award is presented annually in memory of long-time banker and former president and chairman of the board, Godfrey Smith. Godfrey devoted nearly 63 years to Capital City Bank and established the banking foundation we enjoy today. The award recognizes the associate who demonstrates extraordinary professional achievement and community commitment.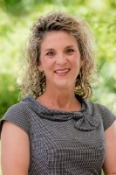 A Capital City Banker since 2016, Hardee epitomizes relationship banking and a personal philosophy that prioritizes people and serves the relationship first. She is guided by deep-seated values of faith, family, loyalty and integrity, and esteemed for the expertise and excellence she brings to her work. Equally impactful is the profound personal warmth and compassion that is signature to her style and conveys to every client, colleague and community partner they are understood and valued. The bonds Hardee builds as she cultivates personal connections and strives to always do the right thing demonstrate the essence of our brand promise – More than your bank. Your banker. – and embody the spirit of the Godfrey Smith Award.
The Julian V. Smith Community Service Award was established in 1989 and named for Julian V. Smith, an initial member of the Capital City Bank Group Board and dedicated associate who spent his entire career with Capital City Bank. The award seeks to honor the legacy of community service Julian built and is presented to one associate each year who selflessly gives back to his or her community through volunteerism and leadership.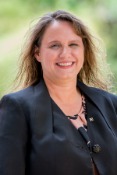 Lee has enriched countless lives with her kindness and generosity since discovering a fire for serving others in high school. A devoted Rotarian who dedicates her time and talents with a wide range of causes and community projects, her heart's greatest passion is working with children and youth, particularly those in underserved populations. Through affiliations with Keystone Heights High School, Children's Home Society and Clay Education Foundation, she helps support school partnership programs providing student mentoring and financial education, as well as meals and special services for the homeless and underserved. As the recipient of the Julian V. Smith Award, Lee receives $1,000 to donate to the charity of her choice, Children's Home Society.