Your safety and comfort are our priorities
Our lobbies are currently closed as a precaution against the spread of the coronavirus, but we are committed to consistent and reliable service through all phases of the pandemic. 
We are providing uninterrupted service in our drive-ins, as well as via express banking technology, such as virtual tellers and ATMs, and digital banking tools, such as online and mobile banking. Additionally, we are offering our clients the option to see their bankers in person by appointment.
When arriving for an appointment with your banker, please help us keep our clients and bankers healthy by: 
Avoid coming into the lobby if you have a temperature, cough or flu-like symptoms; have been in contact with someone who has been tested or tested positive for COVID-19 in the last 14 days; or have been asked to self-quarantine within the last five days or have been exposed to someone who has.

Wear a mask or other appropriate protective gear.
Follow instructions or signage for where to sit or stand while awaiting service.
Be prepared to help us properly identify you and protect your personal information by answering a few additional questions if you are wearing a mask.
For contact-limited service, visit our drive-in or consider these convenient and accessible alternatives:
Deposit checks and transfer funds using the CCBMobile app or online banking.

Pay almost anyone using the SEND person-to-person payments tool in online and mobile banking.
Visit an ATM for 24-hour access to cash.
Look for Virtual Teller machines near you for extended service hours and assistance with a wide range of banking transactions.
Check balances and review transaction history 24/7 via our automated telephone banking system at 888.671.0400.
Call us at 888.671.0400 or chat with us online at ccbg.com during business hours.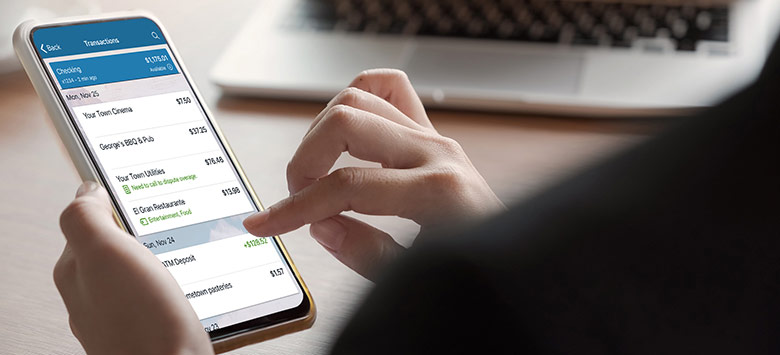 Stay connected while we're apart
We want you to feel safe and secure in every possible way, so we will continue to offer service and support when you need us through our 
contact-limited
Digital Banking tools.