Sapp Named Market Executive of Central Georgia Region
Sapp Named Market Executive of Central Georgia Region
Capital City Bank Names Scott Sapp as Market Executive of Central Georgia Region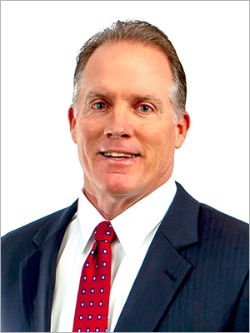 Capital City Bank proudly announces Scott Sapp as the new regional market executive for Central Georgia. In his expanded role, Sapp directs market strategy and development for the recently formed Central Georgia region, which includes Troup, Chambers and Laurens counties. Along with his new responsibilities, Sapp retains his current role as market president for Bibb County.
"The promotion of Scott highlights the continued growth and expansion of Capital City Bank in the region," said Bill Smith, Capital City Bank Group chairman, president and CEO. "We are pleased to have him take on this expanded role and are confident he will drive success and growth for the Company."
Sapp, a Georgia native and experienced banker with more than 30 years of financial services expertise, was selected to attend Star Summit 2023, an annual recognition event where Capital City honors the pinnacle of sales and service achievement. Even as Sapp shifts professional responsibilities, he remains active in the community through service on the United Way, Grand Opera House, Mercer Athletic Foundation and Reynolds Owner Association boards of directors.