Stapleton Named Market Executive of Florida West Coast Region
Stapleton Named Market Executive of Florida West Coast Region
Capital City Bank Names Tyler Stapleton as Market Executive of Florida West Coast Region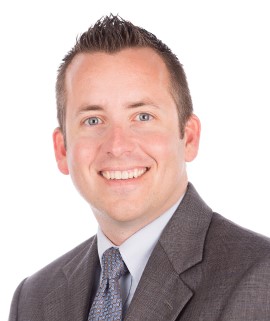 Capital City Bank proudly announces Tyler Stapleton has been promoted to regional market executive for the west coast of Florida. In his expanded role, Stapleton directs market strategy and development for the recently formed Suwannee Valley region, which includes Dixie, Gilchrist, Levy and Suwannee counties. Along with his new responsibilities, Stapleton retains his current role as market president for Hernando, Pasco and Citrus counties.
"The promotion of Tyler highlights the continued growth and expansion of Capital City Bank in the region," said Bill Smith, Capital City Bank Group chairman, president and CEO. "We are pleased to have Tyler take on this expanded role and are confident he will drive success and growth for the Bank."
Stapleton has been recognized by Capital City Bank as a Star Summit honoree for distinguished service and leadership annually since 2018. He is also a recipient of the 2022 Ripple Effect Award for top referrer. Stapleton shifts professional responsibilities but remains actively involved with the community. He serves on the Hernando County Economic Development and Airport Technical Advisory Committee, as well as on boards of directors for Hernando Progress, Bravera Health in Brooksville and Spring Hill. Additionally, he holds the office of treasurer with both the Greater Hernando County Chamber of Commerce and Hernando Builders Association.