Tim Jennette Joins Growing Team of Bankers Serving the Greater Atlanta Area
Tim Jennette Joins Growing Team of Bankers Serving the Greater Atlanta Area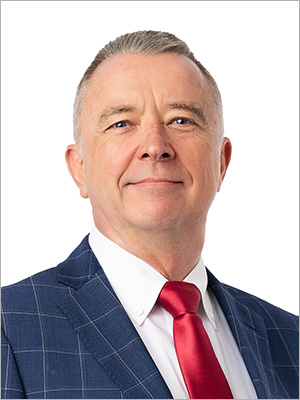 Capital City Bank announces Tim Jennette has joined a growing team of bankers serving the commercial and business lending needs of the greater Atlanta metro area. Jennette joins Gwinnett County President Mike Fulton at the Capital City Bank Duluth Office at 6224 Sugarloaf Parkway, Suite 100.

As a commercial banker, Jennette provides guidance, expertise and an array of commercial and business lending solutions with a focus on owner-occupied and investment real estate markets. These solutions serve the needs of a broad range of industries and are available to help business and investor clients of the Capital City banking office in Duluth. Jennette brings over 35 years of prior banking experience in various capacities with a primary focus in commercial real estate lending. He holds a bachelor's degree in finance and a master's in business administration, both from the University of Louisville. Jennette demonstrates the Capital City Bank commitment to community by serving on the board of directors for the Johns Creek Chamber of Commerce and is a member of the finance committee at Johns Creek United Methodist Church. He also contributes his time and skills as the treasurer for the Johns Creek Chorale and is part of the operating committee for the Legacy Arts Center, a performing arts center to be built in Johns Creek. Jennette has been a resident of Johns Creek since 1995 and has raised his children in the community.
"At Capital City Bank, we believe in building personal relationships with our clients and working alongside them to find the solutions that best meet their needs," said Gwinnett County President Mike Fulton. "With over three decades of experience in financial services and deep community ties, Tim is an accomplished banker who will undoubtedly make a valuable addition to our growing team."
Capital City Bank introduced its brand to the region in March 2020 through a partnership with Brand Mortgage, a 14-year-old mortgage lender, to provide mortgage services under the name of Capital City Home Loans. Since that time, Capital City has further invested in the Greater Atlanta area by opening full-service banking offices in Marietta in December 2021 and Duluth in May 2023.